ROC Xthree in collaboration with Atlas Copco
ROC X3 is a compact and easily transported rock drill solution for jobs where flexibility and manoeuverability is key. It can be folded together and transported in a 10 foot container, or by itself. Four independently controllable tracks provide good mobility and sure-footedness on any terrain, ensuring safety for the operator. With a 180 degree reach and possibilities of drilling forward, sideways and upwards, a variety of tasks can be executed. With a semi-autonomous solution the operator can work alongside the rig or at a distance – depending on what is most safe and effective in each specific case. ROC C1 represents the next generation of Rock Drilling!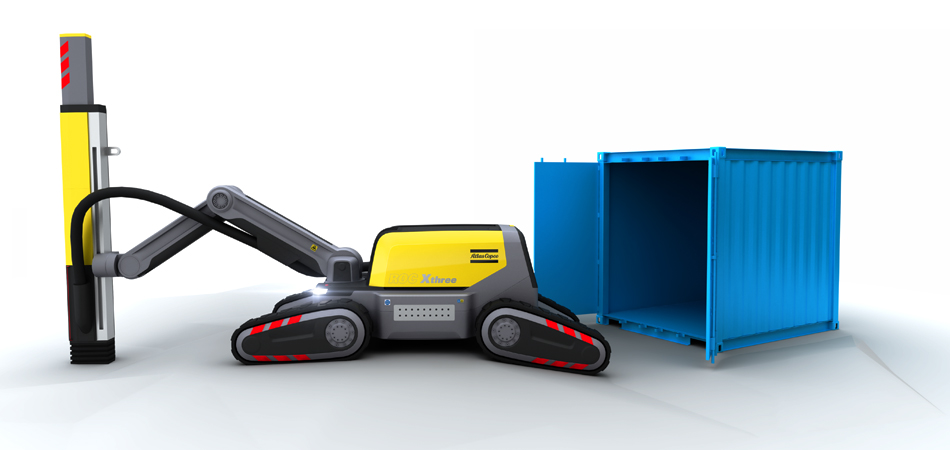 .

The main purpose of this MA thesis is to explore the possibilities of enhancing the movability of Surface drilling rigs. These rigs are used at infrastructure worksites, such as construction jobs, self drilling anchors, bolting holes and boulder blasting. These are often day to week long jobs, where mobility is important. By looking at, and revising the structure of the surface drilling units, possibilities of smaller footprint and more efficient transportation can be explored.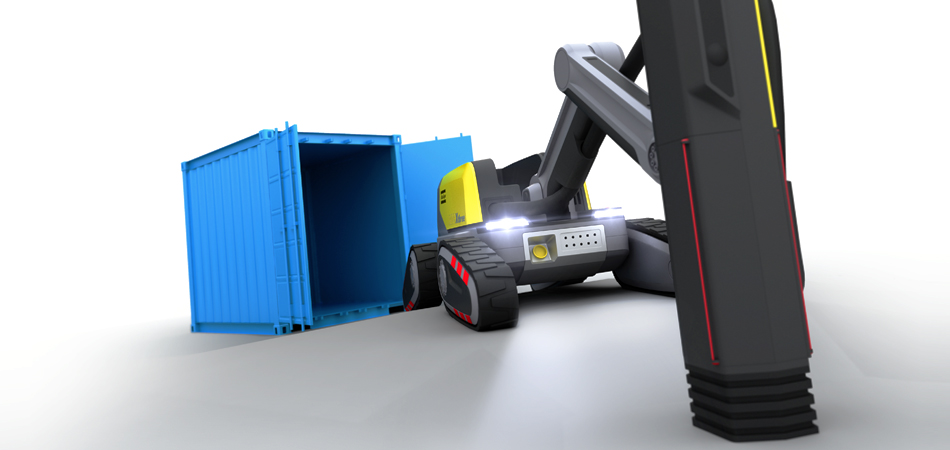 .
Field and user studies, interviews with users and industry, competitor analysis and definition of a market opportunity. Analysis of Atlas Copco products and their design language, flow analysis of the worksite, workshops and concept generation. Evaluation of concepts together with users and representatives from Atlas Copco. Full scale and 1:10 scale mockups to verify size and functions.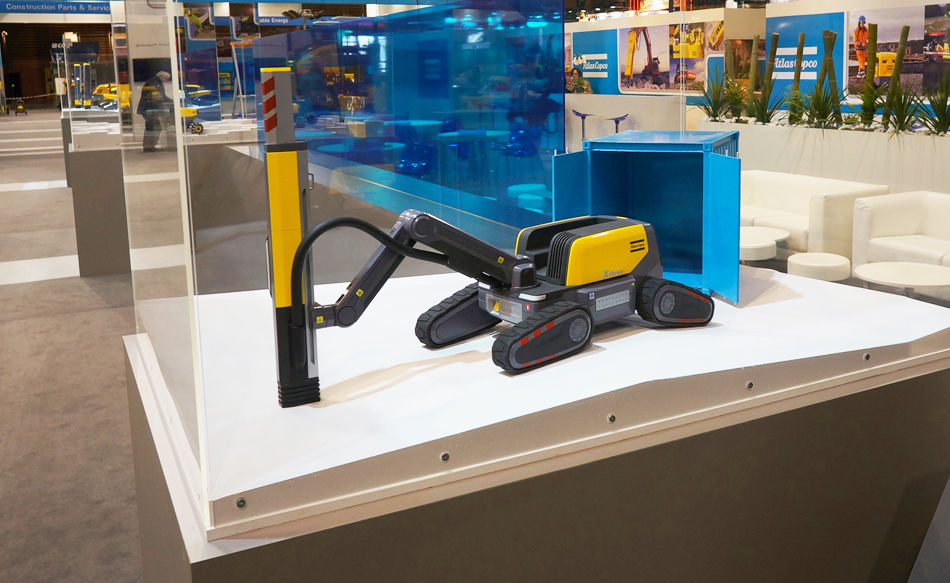 Since the degreework the model has received new graphics to fit in with Atlas Copco's other concept models. The Concept has been seen at well known tradefairs, Bauma China and Intermat Paris, and displayed in the magazine IVT. http://viewer.zmags.com/publication/98b7af6b#/98b7af6b/1 
ROC C1 is the result of a MA Thesis project in collaboration with Atlas Copco, at Umeå Institute of Design 2011. By Erik Borg