The Scentibles
The Scentibles is a play kit for adults that also kids would have fun playing with. It is meant to be a game and a tool for creating a better understanding of scent in a group of people. The project took of from a workshop about scent that lead to questions such as, how scents are perceived individually, how can we create a common language about scent in a group and how we could work with scent creatively as product designers. It is meant to be more of a serious play than a game, and can easily be developed and adapted to new situations by changing the scents and creating more play cards.
.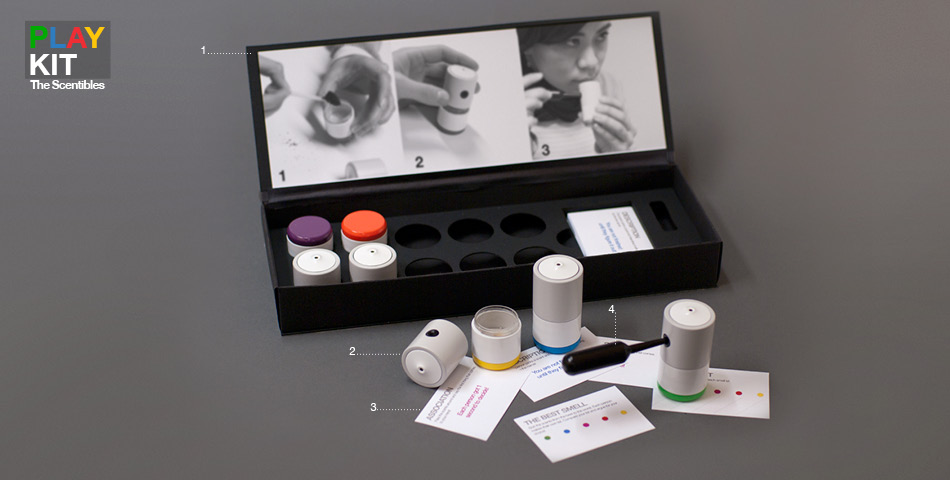 1.Box with instructions     2. Color marked containers     3. Play cards     4. Bulb blower      The containers are reusable and dishwasher safe.
.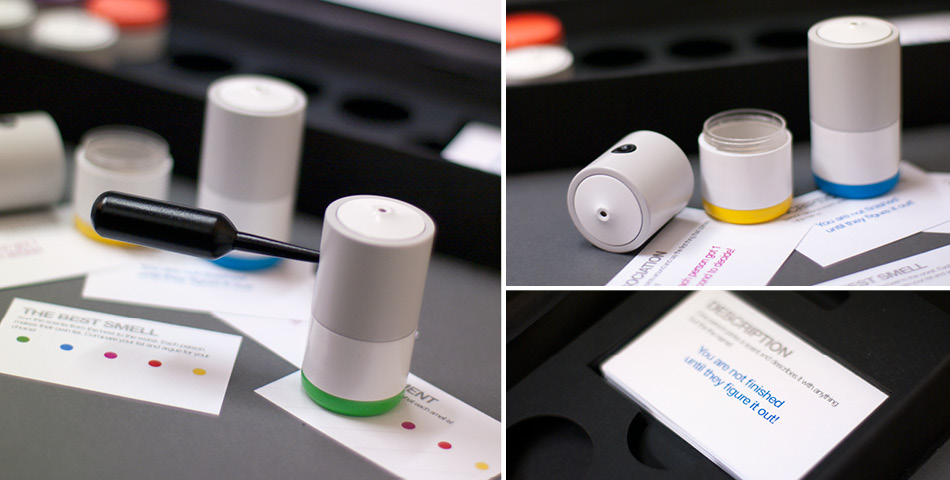 .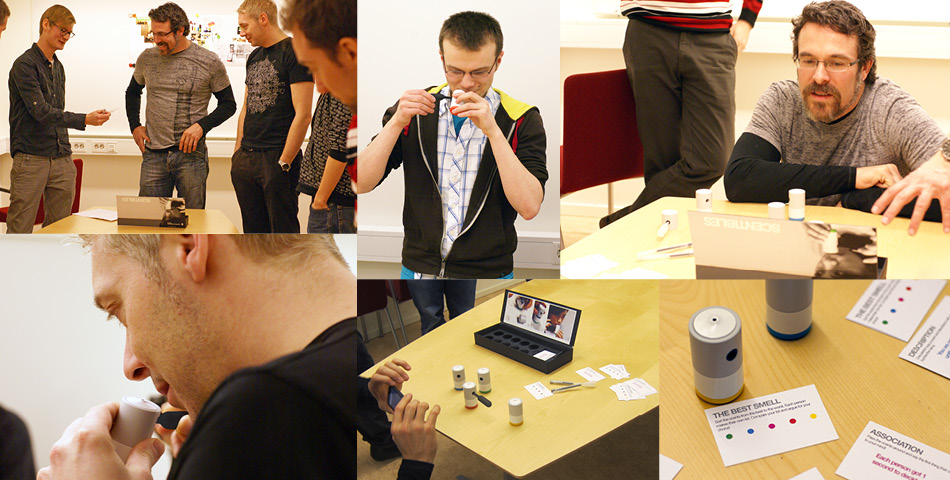 Some serious play at the presentation…
.
BACKGROUND. We had a workshop about scent for a day and in the end the only thing we had smelled was eachothers strive to find an idea worth working with. Somehow I felt that we where missing out on something important. During the workshop the discussion about a "scent lingo" came up. We where also using object as "trigger's" to enhance our creativity and association ability. These two realisations was the staring point of what later became "The Scentibles".
The Scentibles is the result of a workshop facilitated by Frog Design at Umeå Institute of Design, Autumn 2010. By Erik Borg