Oceanic Cleaning System
The Oceanic Cleaning System offers a solution to how we can clean up our polluted oceans. It helps preserve marine wildlife and save one of our greatest resources. The Oceanic Cleaning system units with swarm intelligence can act on their own lowering the need of onsite operators and besides filtrating the plastic provide us with information about the oceans. It is a concept that raises the question of the increasing pollution of our oceans, and hopefully offer a believable concept vision, that invokes the use of creative thinking to a seemingly insolvable problem.

.
.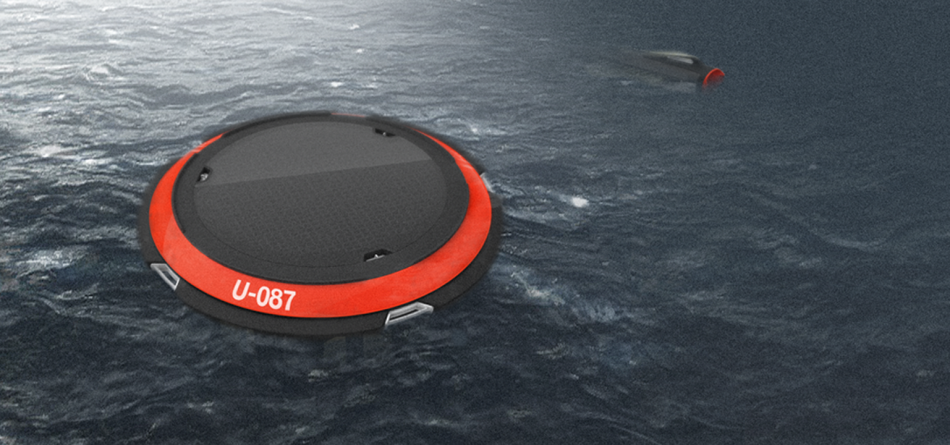 The Oceanic cleaning system is designed to capture the plastic particles with satellite units, sort between the plastic and living matter and store the plastic in a main unit. By using the plankton's natural behaviour (reactions to light and temperature) and the buoyancy of the plastic particles, they are separated in a safe and energy efficient way. The collected debris is returned to land where it can be recycled.
.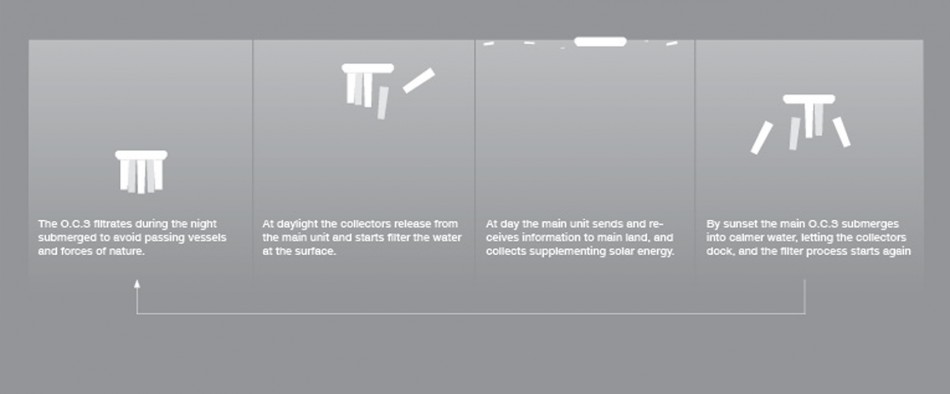 Staying submerged into the water makes the O.C.S better protected from forces of nature and avoids being struck by passing vessels. The same procedure is repeated untill the storage is full and a service ship take care of the vaste and provides the unit with new batteries. The filter process takes place during the night when there are more plankton at the surface. A slow filter process where less life is harmed means that the disturbance of the ocean life can be kept to a minimum.
.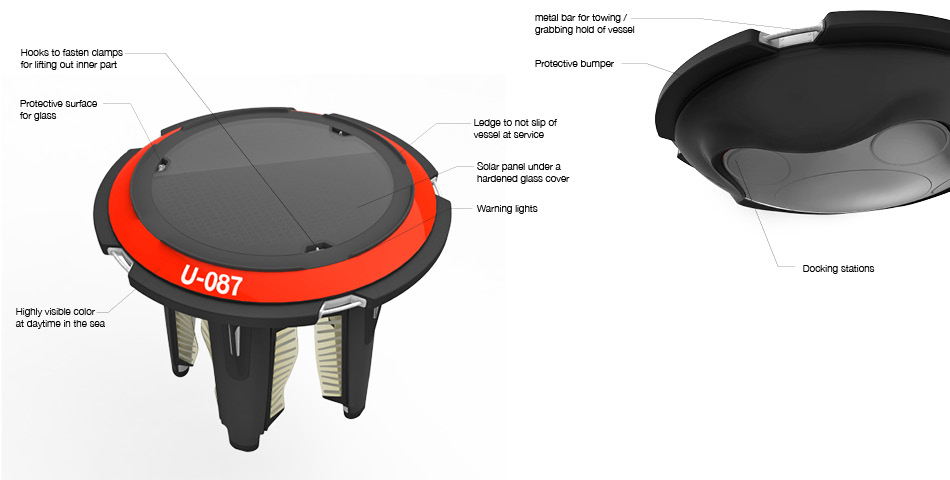 The base unit has a round form without any protruding elements that can get stuck in floating debris. It submerges and rises upwards using water tanks and compressed air. To move horizontally it alternates the water tank and compressed air ratios to make one side heavier than the other. Then when sinking it slides trough the water down and sideways. A low-tech solution that avoids moving parts that could malfunction because of floating debris.
.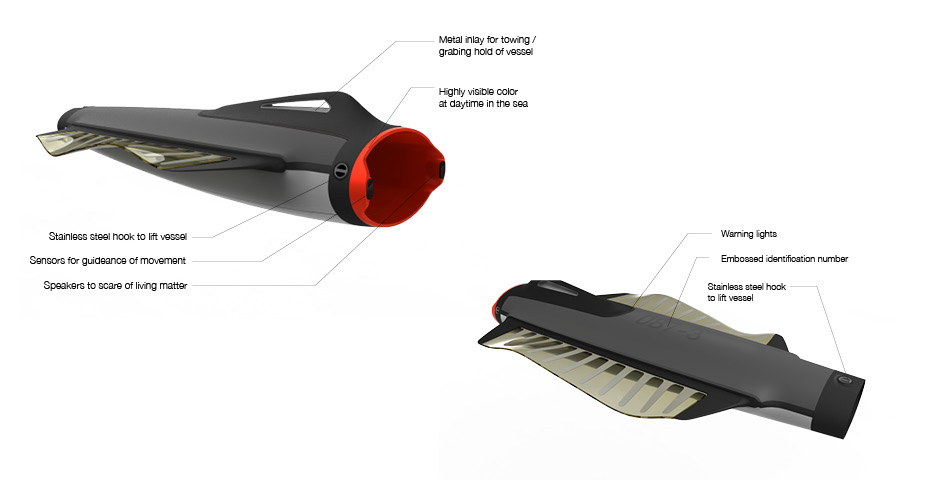 The satellites have form elements inspired from sea life. Manta rays and cuttlefish both use lateral fins with sinusoidal waveforms. Using this technique for moving forward lowers the risk for immobilization in comparison to propellers and likewise. The fin like shape on the upper part, acts as a antenna to communicate with the base unit when the satellite is skimming the surface for plastic particles.
.
http://www.youtube.com/watch?v=FrAShtolieg&feature=player_embedded
.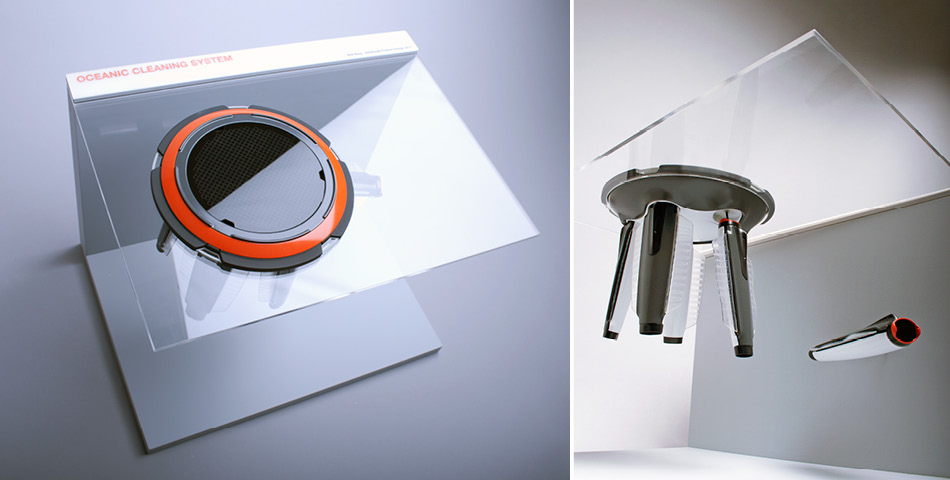 Oceanic Cleaning System is the result of a term project, Service robotics, at Umeå Institute of Design 2010. By Erik Borg